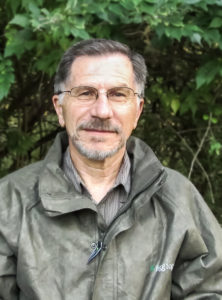 I am one of four children of Jim and Ann Spencer. I have a son Matt living in Italy, and two children, Mark and Jami, residing in heaven. One of my wishes is to get to Italy soon and eat some real Italian food with Matt and my daughter-in-law Jayne. Another is to be reunited with Mark and Jami when I'm finished here on earth.
While I am making out a wish list, let me add a visit to my brother- and sister-in-law in Costa Rica, and to my granddaughter in Florida. In addition, I want to spend more time with my sister Paula, and with my brother Jim and his wife.
When God took my daughter Jami back to Himself when she was only ten, He brought another amazing lady into my life. Her name is Bonnie and we were married in 1989. I count that as a very good year. If you know Bonnie, you know why I do.
We've had some trials, like losing Mark in 2003 and other family members since, but our faith has sustained us. I am retired from teaching middle school, and Bonnie is mostly retired from a teaching career as well. She spends a few days each week with her dad in Xenia, who has been living alone since Mom died in 2011.
Bonnie and I enjoy watching sappy Christmas movies together, and playing video games while sipping frappes or coffee at McDonalds. Retirement's been rough.
Bonnie and I also both like to volunteer together. Volunteering is great. We always love what we choose to do, the hours are great, people always appreciate what we accomplish, and our paycheck doesn't affect our tax bracket.
Another thing has changed lately. It seems that I have gotten more in touch with my inner child. I enjoy telling the stories of years past–all you need do is ask Bonnie–especially the years when I was a youngster.
Bonnie has told me more than once how interesting some of the stories I have to tell are, and that she must have had a pretty boring childhood. Well, the truth is, I think that is because she thinks before she acts. I must have heard that proverb wrong, judging from some of my past.
Maybe I like to learn the hard way. Some people learn from the mistakes of others. I am not one of them; I am one of the "others." You other "others" know who you are. We others need a whole lot of grace. And maybe some mercy to boot.
CW